Reflection of Kogelberg in the river
The beautiful Buffels River runs past The Barnacle year round.
Forming a lagoon in summer for safe swimming for children.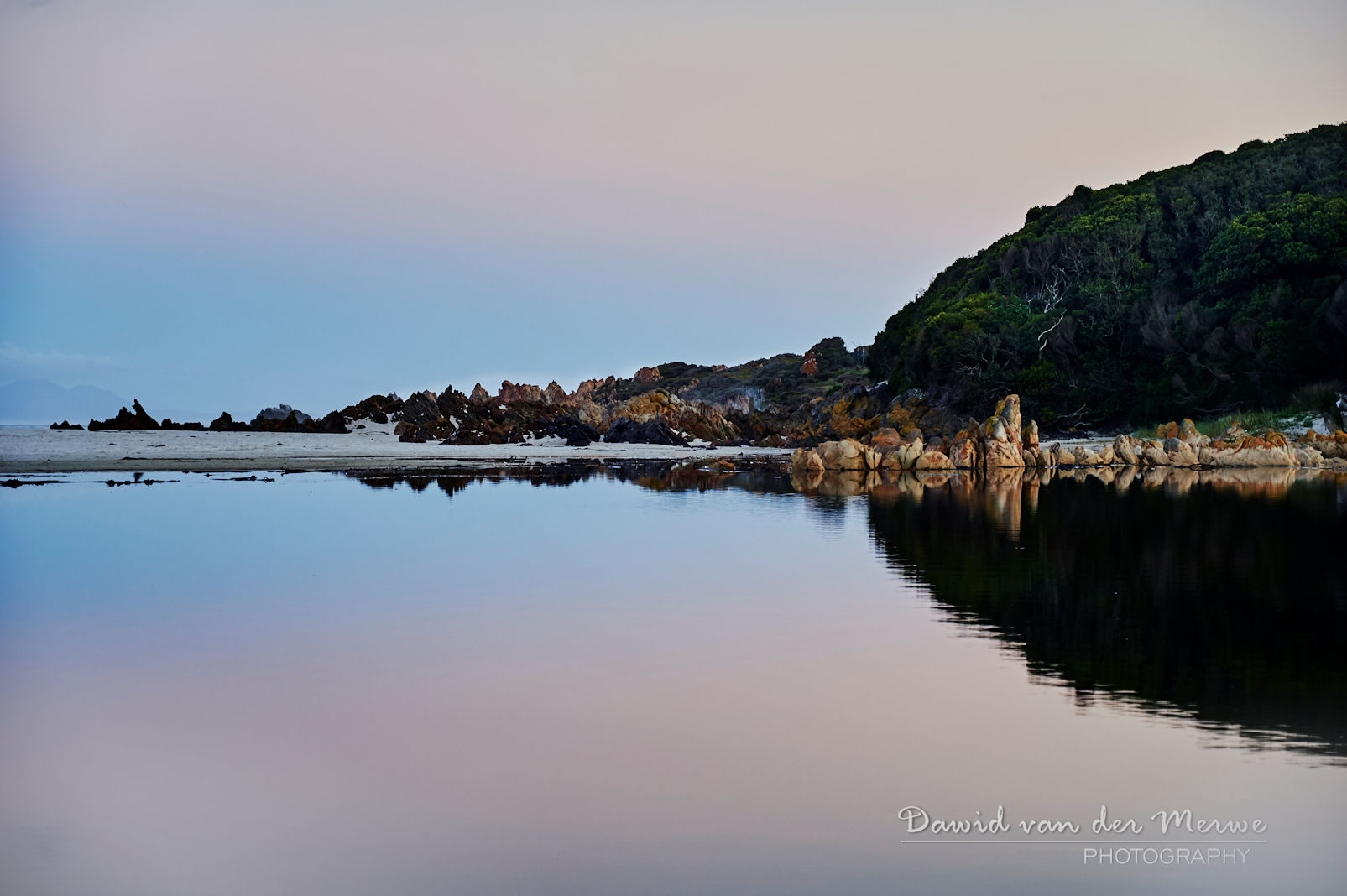 The lagoon in Pringle Bay
The lagoon forms to create safe swimming just in front of The Barnacle
The beach at Pringle Bay is lengthy and rarely crowded.
The Barnacle - with the blue roof - is situated on the beach, on the river and under the mountains.